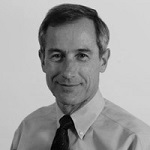 Ian J. Massey D.Phil. – Chief Executive Officer
Dr. Massey has over 30 years of pharmaceutical industry experience in all phases of research and development, from target selection through to NDA approval. Dr. Massey has founded, built and successfully exited several biotech companies. His primary focus has been in small molecule and protein therapeutics in multiple therapeutic areas. Dr. Massey has a D.Phil. from the University of Oxford (England) and performed post-doctoral work with Carl Djerassi at Stanford. He was formerly Head of Research and Early Development at Roche Pharmaceuticals (Palo Alto), founder and CEO of Synosia Therapeutics, President of Biotie Therapeutics and CEO of StemCell Inc.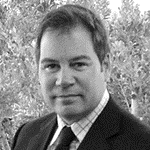 Richard G Farrell – Chief Financial Officer
Richard is a former Investment Banker with over 23 years of experience in finance, M&A, capital raises and corporate restructures in Australia and the United States. Richard has been founder and CFO of several companies and was formerly an Investment Banker with Beerworth & Partners in Sydney Australia, where he advised on takeovers and private placements. Prior to that, Richard was with Ernst & Young Corporate Finance and formerly Deloitte Touché Corporate Finance. Richard has a BComm. (Australian National University), LLB (Australian National University) and a Graduate Diploma in Finance & Investment (Finsia).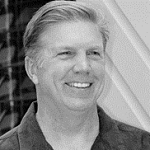 David G. Putman Ph.D. – Chief Scientific Officer
Dr. Putman has more than 25 years of scientific and management experience in large and small pharmaceutical companies, including Syntex, Roche, UCB and Kadmus. Dr. Putman co-founded Anvyl LLC, a biotech that is developing cutting-edge therapies to address disorders of the central nervous system (CNS). Anvyl was founded with the goal of providing safe and efficacious therapies currently desperately needed for treating CNS conditions, like cognitive-deficit disorders, anxiety and pain. Using its expertise in allosteric modulation, Anvyl is creating a broad pipeline of first-in-class drugs to fill unmet medical conditions including Alzheimer's disease, schizophrenia, autism spectrum disorder, traumatic brain injury and other CNS disorders such as epilepsy, anxiety and pain. Dr. Putman has a BS in Chemical Engineering, a Ph.D. in Organic Chemistry and was a postdoctoral fellow at Cornell University.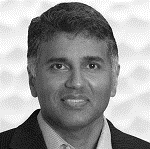 Srinivas Rao, M.D., Ph.D. – Chief Medical Officer
Dr. Rao was formerly CEO of Kyalin Biosciences and has been the Chief Medical Officer of multiple biotech companies, including Axial Biotheraputics, Inc., Deposed, Inc. and Kayla Pharmaceuticals. He holds an MD in Internal Medicine from Yale University School of Medicine and a PhD in Neuropharmacology from Yale University. Dr. Rao has also been an advisory board member to UCSD SDTA and HUYA Bioscience international.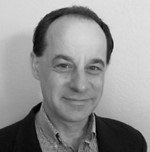 Olivier Dasse Ph.D. – Vice President of Chemistry
Dr. Dasse has 18 years of drug discovery and development experience that resulted in multiple preclinical and clinical candidates. Dr. Dasse co-founded Anvyl LLC, a company focused on the development of nicotinic and gabaergic positive allosteric modulators for the treatment of central nervous system disorders. Dr. Dasse served as program leader at Kadmus pharmaceuticals where he spearheaded medicinal chemistry efforts on inhibitors of fatty acid amide hydrolase, the main enzyme involved in endo-cannabinoid pharmacology. The program was sold to Organon for $270M. Prior to Kadmus, Dr. Dasse served as a senior scientist at UCB pharma where he conducted research on anti-inflammatory chemokine antagonists. Dr. Dasse has co-authored over 30 published scientific publications and patents. Dr. Dasse also served as an instructor/researcher in the French Military Forensics Institute. There, he worked on the development of methods for gun powder residue dating by UV spectroscopy as well as blood print enhancement  by luminescence. Dr. Dasse earned his Ph.D. in organic chemistry at Florida State University where he worked on the total synthesis of anti-histaminic natural product steroids. He also earned his diplôme d'ingénieur from Ecole Supérieure de Chimie Organique et Minérale, Paris, France.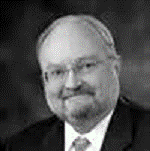 Curt Scribner, MD – Regulatory
Dr. Scribner has more than 25 years of drug development and regulatory affairs experience, specializing in biotechnology. He was previously Senior Vice President of Medical and Regulatory Affairs at RRD International, LLC, and Vice President of Regulatory and Quality Affairs and Chief Regulatory Officer at Intarcia Therapeutics. Previously, Dr. Scribner was Chief Regulatory Consultant for Quintiles Consulting, where he developed and wrote numerous regulatory applications for the FDA and European regulatory agency, EMA. Prior to Quintiles Consulting, Dr. Scribner spent 10 years at FDA, where he held a variety of positions and was involved in reviewing products regulated by the Center for Biologics. Dr. Scribner holds an MD from the University of Colorado College of Medicine, and completed a rheumatology fellowship at National Institute of Health. He holds an MBA from the University of Maryland College of Business and Management, and a BA in biology from Grinnell College.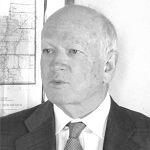 Dennis E. Burns – Business Advisor
Dennis is a distinguished biotech and pharmaceutical executive, with over 30 years of international experience. Dennis was formerly Global Head of Business Development for Roche Pharmaceuticals. Prior to that he was Vice President, New Product Planning, Business Development and Strategic Planning for Roche's US operations. During his 22-year tenure with Roche, Dennis held positions which include: sales, sales management, marketing research, product management, international product management, marketing, therapeutic area strategy, portfolio planning, new product planning, licensing and acquisitions. Dennis is currently President of PharmaSavv-e, LLC, a consulting organization serving an international client base in the fields of pharmaceuticals, biotechnology and investment. Dennis graduated from the University of New Mexico (UNM) with a degree in Pharmacy and completed an MBA with concentrations in finance and international business from the University of Hawaii. In 2007 Dennis was honored as the UNM College of Pharmacy's Distinguished Alumnus of the Year. From 2008 through 2012 Dennis served on the University of New Mexico Foundation Board of Directors.