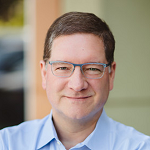 Mario Saltarelli, M.D., Ph.D. – Chief Executive Officer / Chief Medical Officer
Dr. Saltarelli has over 25 years of experience in the biopharmaceutical industry, primarily in senior executive roles with extensive experience in anxiety, depression and other CNS disorders, and has led companies through all aspects of clinical development, regulatory approvals, strategic planning and major capital raises and mergers & acquisitions. Dr. Saltarelli was formerly with several market-leading companies including Pfizer, Abbott (AbbVie), Annexon, and Syntimmune.
Dr. Saltarelli earned his bachelor of science degree in psychology from the University of Illinois at Urbana-Champaign, a doctor of medicine degree and a doctor of philosophy degree in neuropharmacology from The Johns Hopkins University School of Medicine. He was an intern in internal medicine at the University of Maryland Medical Center and completed neurology residency at The Johns Hopkins Hospital.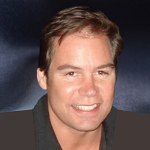 Richard G Farrell – Chief Financial Officer
Richard is a former Investment Banker with over 23 years of experience in finance, M&A, capital raises and corporate restructures in Australia and the United States. Richard has been founder and CFO of several companies and was formerly an Investment Banker with Beerworth & Partners in Sydney Australia, where he advised on takeovers and private placements. Prior to that, Richard was with Ernst & Young Corporate Finance and formerly Deloitte Touché Corporate Finance. Richard has a BComm. (Australian National University), LLB (Australian National University) and a Graduate Diploma in Finance & Investment (Finsia).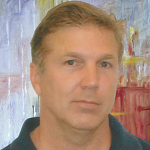 David G. Putman Ph.D. – Chief Scientific Officer
Dr. Putman has more than 25 years of scientific and management experience in large and small pharmaceutical companies, including Syntex, Roche, UCB and Kadmus. Dr. Putman co-founded Anvyl LLC, a biotech that is developing cutting-edge therapies to address disorders of the central nervous system (CNS). Anvyl was founded with the goal of providing safe and efficacious therapies currently desperately needed for treating CNS conditions, like cognitive-deficit disorders, anxiety and pain. Using its expertise in allosteric modulation, Anvyl is creating a broad pipeline of first-in-class drugs to fill unmet medical conditions including Alzheimer's disease, schizophrenia, autism spectrum disorder, traumatic brain injury and other CNS disorders such as epilepsy, anxiety and pain. Dr. Putman has a BS in Chemical Engineering, a Ph.D. in Organic Chemistry and was a postdoctoral fellow at Cornell University.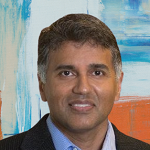 Srinivas Rao, M.D., Ph.D. – Chief Medical Officer
Dr. Rao was formerly CEO of Kyalin Biosciences and has been the Chief Medical Officer of multiple biotech companies, including Axial Biotheraputics, Inc., Deposed, Inc. and Kayla Pharmaceuticals. He holds an MD in Internal Medicine from Yale University School of Medicine and a PhD in Neuropharmacology from Yale University. Dr. Rao has also been an advisory board member to UCSD SDTA and HUYA Bioscience international.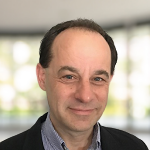 Olivier Dasse Ph.D. – Vice President of Chemistry
Dr. Dasse has 18 years of drug discovery and development experience that resulted in multiple preclinical and clinical candidates. Dr. Dasse co-founded Anvyl LLC, a company focused on the development of nicotinic and gabaergic positive allosteric modulators for the treatment of central nervous system disorders. Dr. Dasse served as program leader at Kadmus pharmaceuticals where he spearheaded medicinal chemistry efforts on inhibitors of fatty acid amide hydrolase, the main enzyme involved in endo-cannabinoid pharmacology. The program was sold to Organon for $270M. Prior to Kadmus, Dr. Dasse served as a senior scientist at UCB pharma where he conducted research on anti-inflammatory chemokine antagonists. Dr. Dasse has co-authored over 30 published scientific publications and patents. Dr. Dasse also served as an instructor/researcher in the French Military Forensics Institute. There, he worked on the development of methods for gun powder residue dating by UV spectroscopy as well as blood print enhancement  by luminescence. Dr. Dasse earned his Ph.D. in organic chemistry at Florida State University where he worked on the total synthesis of anti-histaminic natural product steroids. He also earned his diplôme d'ingénieur from Ecole Supérieure de Chimie Organique et Minérale, Paris, France.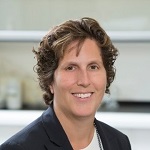 Georgina Kilfoil, BSc, PMP – Clinical Project Management and Operations
Georgina has a proven track record in building, growing, and financing life-science ventures with specific expertise in strategic drug development, operational project management, and clinical plan execution.
Executive level Life Science professional with more than 30 years of cross-functional experience in areas critical to the success of emerging and established bio-pharmaceutical companies, including: project evaluation, planning and management, strategic portfolio planning, management and integration, vendor identification and management, clinical planning and oversight.

Demonstrated effectiveness in creating operational, strategic and leadership processes essential to attaining milestones and bringing innovation to fruition.

Part of senior leadership team for over $500M in private and public capital debt and equity financing and for over US$1.2B in acquisitions.

Led infectious disease, cardiovascular and oncology programs, translating commercial rationales into executable global business strategies. Includes over twenty global Phase 2 and Phase 3 studies with enrolment sizes up to 6500 patients and budgets up to $100m.

Expertise in building virtual and semi-virtual project teams to expeditiously and cost effectively move programs in a wide range of therapeutic areas through the development process from early pre-clinical to NDA filing.

Played key roles in the development and successful NDA filings for 4 anti-infectives (Eraxis®, Doribax®, Teflaro®, Zerbaxa®) and multiple pre-NDA projects.
Georgina is a certified Project Management Professional, has a Bachelor of Science degree (Honours) in Pharmacology from the University of Bristol, United Kingdom, and a Master of Business Administration degree from the Australian Graduate School of Management, Sydney, Australia.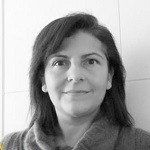 Yvonne Sandner CPA, MBA – Financial Controller (Consultant)
Yvonne has over 20 years of experience in corporate finance including SEC reporting, system implementations, and expatriate assignments. She began her career at the Delphi Energy and Engine Management division of General Motors. After completing an expatriate assignment near Milan, Italy, Yvonne transitioned to start-ups spanning the e-Commerce, pharmaceutical, and SaaS industries. In her capacity as Corporate Controller at Durata Therapeutics, Yvonne led the commercial launch activities as they related to finance. She also led the subsequent transition of activity to Actavis (now Allergan) following its acquisition of Durata.
Yvonne holds a BA in Accounting from Michigan State University, an MBA from DePaul University in Management Information Systems, and is a Certified Public Accountant (IL).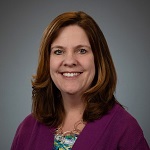 Mary Richardson, PhD DABT – Preclinical Safety, Pharmacology And Toxicology
Mary Richardson is currently Executive Vice President and Chief Scientific Officer at iuvo Bioscience, a Rochester –based R+D contract research organization. She also leads the Lumino Advisors Consulting team at iuvo BioScience and serves as a consultant for both pharmaceutical and medical device programs which involves all aspects of serving as a preclinical representative including creating and executing testing programs, issue management and preparation and defense of regulatory submissions.
She is an experienced board-certified Toxicologist (Diplomate of American Board of Toxicology; DABT) with broad-based technical skills in preclinical drug development. Mary earned her Ph.D. in Toxicology from the University of Rochester.  Prior to her current role, she has held executive leadership positions at Procter and Gamble and Bausch and Lomb.
Her technical leadership in Preclinical drug development of small molecules, peptides, and medical devices has resulted in Regulatory approval and success of numerous drugs and medical devices. She has been an invited speaker at several scientific meetings and is an author on numerous publications.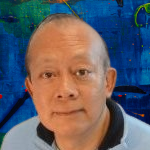 Donald Jung, Ph.D. – Clinical Pharmacology and DMPK
Dr. Donald Jung is a seasoned biotech and pharmaceutical industry leader with over 40 years of experience successfully leading and playing key roles in NCE preclinical and clinical development in multiple pharmaceutical companies as well as in academia.  He is currently Vice President of Clinical Pharmacology and DMPK for Ascentawits Pharmaceuticals, Ltd and President of Pharmaceutical Research Services, a consulting firm for the pharmaceutical industry. He has participated in successful U.S. and ex-U.S. IND submissions as well as in NDAs (Cardene®, Cardene SR®, Toradol®, Cytovene®, Naprelan®, Naprosyn-EC®, Colazal®, Xifaxan®, Duexis®, Pyramax®, Korlym®), ANDAs (naproxen, norethindrone/ethinyl estradiol) and an over-the-counter product (Aleve®). Dr. Jung has led clinical pharmacology, toxicology and DMPK programs in multiple therapeutic indications in small- and mid-sized pharmaceutical companies including Syntex/Roche and Threshold. Prior to working in the pharmaceutical industry, he was an assistant professor of Pharmacy/Pharmacodynamics for over 6 years at the College of Pharmacy, University of Illinois, Chicago. In 1998, he founded Microconstants, an international GLP-compliant Contract Research Organization, with offices in San Diego and Beijing, focused on performing regulated bioanalysis, drug metabolism and pharmacokinetic analysis in support of discovery, preclinical and clinical drug development studies.
Dr. Jung received his Ph.D. in Pharmaceutical Sciences from the University of Arizona, Tucson, a M.S. in Pharmaceutical Chemistry at the University of California, San Francisco and a B.S. in Biochemistry from the University of California, Davis. He has authored over 100 peer-reviewed publications, served as a reviewer to multiple journals, and is an inventor on 5 issued patents.