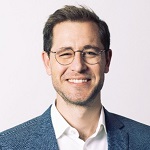 Florian Brand – Director
Florian is co-founder and CEO of ATAI Life Science, AG and Interim CEO of its portfolio company Perception Neuroscince. He is also a co-founder and former Managing Director of Springlane. Florian has previous experience with Rocket Internet, Allianz and with the Tanzanian German Program to Support Health where he has held a variety of management positions. He has a Masters in Management from ESCP Europe, background in economics (HEC Lausanne) and Bachelor of Science (BSc), Economics (Ludwig-Maximilians Universität München).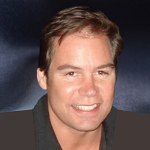 Richard G Farrell – Chief Financial Officer
Richard is a former Investment Banker with over 23 years of experience in finance, M&A, capital raises and corporate restructures in Australia and the United States. Richard has been founder and CFO of several companies and was formerly an Investment Banker with Beerworth & Partners in Sydney Australia, where he advised on takeovers and private placements. Prior to that, Richard was with Ernst & Young Corporate Finance and formerly Deloitte Touché Corporate Finance. Richard has a BComm. (Australian National University), LLB (Australian National University) and a Graduate Diploma in Finance & Investment (Finsia).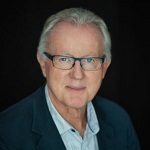 H. Christian Fibiger, PhD – Independent Director
Dr. Fibiger has held senior positions in biotechnology and pharmaceutical companies. Prior to serving as SVP and Chief Scientific Officer at Biovail, he was VP and Global Head of Neuroscience at Amgen, and VP of Neuroscience Discovery and Clinical Investigation at Eli Lilly and Company. Until 1998, he was Professor and Head of the Division of Neurological Sciences at the University of British Columbia. Dr. Fibiger received his PhD in Psychopharmacology from Princeton University.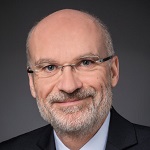 Matthias Luz, M.D. – Director
Dr. Luz is Chief Medical Officer at Atai Life Sciences and a board-certified anesthesiologist with more than 26 years in the biopharmaceutical industry. Dr. Luz has extensive experience in preclinical and clinical drug development including regulatory affairs. He previously served as Chief Medical Officer for MedGenesis, with direct responsibility for all of the company's development activities. Prior to MedGenesis, Dr. Luz was the Vice President and Head, Global Product Development Services for PRA International, and held senior positions at Cardion, Abbott/Knoll, and Aventis/Hoechst Marion Roussel/Behringwerke.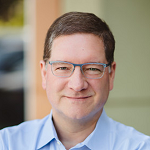 Mario Saltarelli, M.D., Ph.D. – Chief Executive Officer / Chief Medical Officer
Dr. Saltarelli has over 25 years of experience in the biopharmaceutical industry, primarily in senior executive roles with extensive experience in anxiety, depression and other CNS disorders, and has led companies through all aspects of clinical development, regulatory approvals, strategic planning and major capital raises and mergers & acquisitions. Dr. Saltarelli was formerly with several market-leading companies including Pfizer, Abbott (AbbVie), Annexon, and Syntimmune.
Dr. Saltarelli earned his bachelor of science degree in psychology from the University of Illinois at Urbana-Champaign, a doctor of medicine degree and a doctor of philosophy degree in neuropharmacology from The Johns Hopkins University School of Medicine. He was an intern in internal medicine at the University of Maryland Medical Center and completed neurology residency at The Johns Hopkins Hospital.